After the release of Everest Premium, many customers told us they wanted to have a bottle of Everest Premium poppers with a larger opening top to better feel the effects of these 95% amyl-based poppers. We've spent several months looking for the perfect bottle for this so special and unique aroma.
And today, we're pleased to present you our new version of Everest Premium Poppers with the bottle you asked for.
New bottle: stronger poppers

By choosing to purchase Everest Premium poppers, you'll now have the opportunity to taste the strength of these unique poppers 95% made of amyl. You'll feel their aphrodisiac and stimulating effects in a few seconds. Compared to the former formula, the effects are tenfold. Therefore, you'll really feel the difference. Hot flashes and relaxed muscles will be yours. Enjoy the vasodilating effects of these poppers on your own, with your partner or with friends.
Strongest poppers on the market
Among the range of Everest Aromas, the Premium is one of our most powerful ones. Composed of 95% amyl nitrite, it's also the strongest poppers on the market.
Everest Premium is a quality poppers that will manage to convince you with its strong effects!
Premium Poppers is:
95% made of Amyl Nitrite
Made in France
From Everest Aromas brand
In a 15ml Poppers bottle
Made with a wider opening for stronger & faster effects
Everest Premium 15ml Wide Version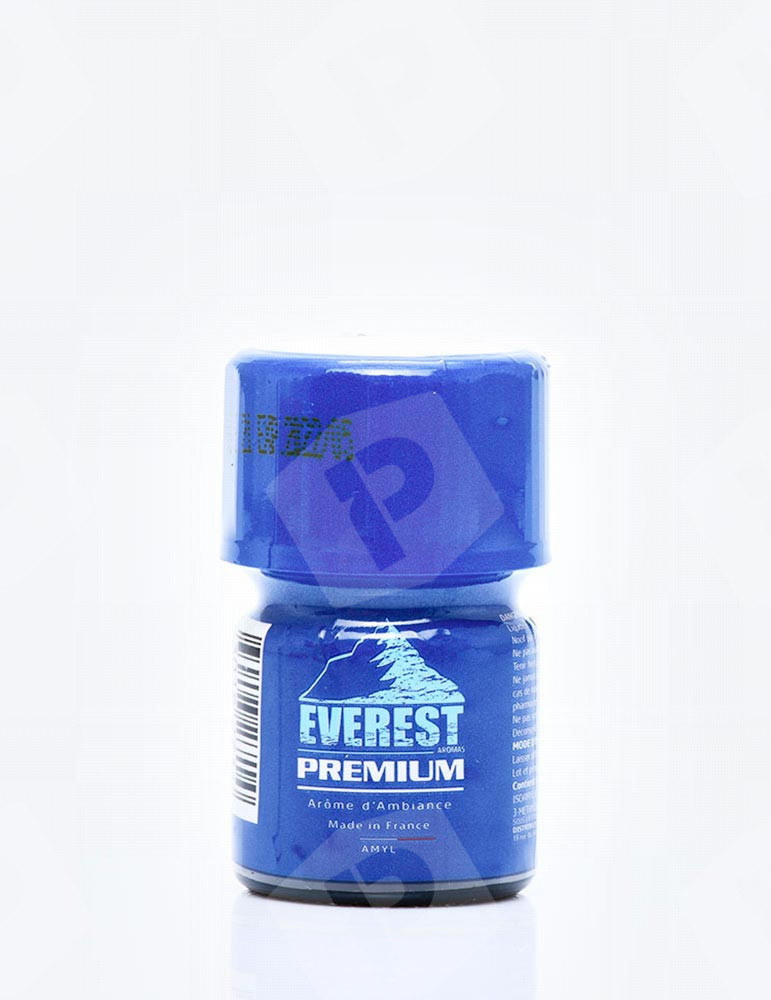 Features
Strength: 5 / 5
Composition: Amyl
Content: 15ml
Made in: France
Secure opening: With safety cap
Opening size: Wide opening
CAS number: Amyl nitrite: (CAS 110-46-3) + (CAS 123-51-3)
The other poppers available
If you believe Everest Premium is too strong for you, then we have other references of poppers available. We sell different types of poppers for beginners as well as for the most experienced and adventurous ones! Premium poppers is made of the strongest molecule, amyl-nitrite. You can opt for other types of poppers that are less strong such as propyl or pentyl-based nitrites. Numerous brands are available on our online poppers store Poppers Aromas: Jungle Juice, Rush, Lockerroom and so on.
Choosing Poppers Aromas is choosing a fast delivery and the best prices for your poppers!