You may not know this, but there is such a thing as World Poppers Day. On Sunday, April 5, 2020, we will celebrate International Poppers Day for the second consecutive year. Organized for the first time in 2019 by a NewYorker, we have met him to find out more about his motivations.
Who is the creator of International Poppers Day?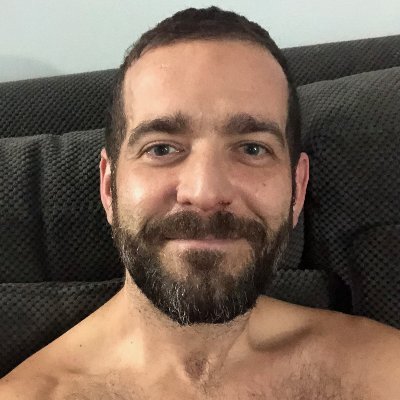 He is a tall brown guy with green eyes, a soft face and a sexy body. His name is Eric Hassan, he lives in New York, USA. He is nicknamed "Godfather of Poppers" because he masters the art of all Poppers. Find all his tips and practical "sex and poppers" advice on his website thedudenextdoor.com. 
This is our interview.
How did you get the idea to create an International Poppers Day?
One day in january of 2019 I was talking with a close friend and was joking that if donuts have a day, so should poppers. He agreed and I realized that there wasn't a poppers day and anyone could create it, so why not me?
Why choose April 5th?
I chose april 5th because it's my birthday and I liked the idea of people getting together and connecting through the poppers bond on my birthday. Connecting human beings, particularly other men in my community, is very important to me and I thought this could be a fun way to do it.
What kind of image do you want to give to poppers and this Poppers Day?
I want unity and brotherhood to be the main themes of International Poppers Day. Poppers have been an unspoken thread in the gay community for the past 50 years, and I want us to see that we are all connected in many ways. I also want it to be an opportunity for people to learn about poppers and have fun with them if they choose to use it.
How do you imagine the Poppers Day in the future ?
I hope in the future that we will be able to get together on International Poppers Day and enjoy them together – with lovers or friends, with that one special person or with a group. Right now we can't gather, but we can still be together virtually and in spirit!
I was happy to pick a day, but I never want to dictate to people how to celebrate. Some people have asked me what to do on that day, or what the "right way" to enjoy the day is. I don't want there to be a "right way" – we all have so many rules and limitations placed on us, and i don't believe in rules for poppers. I also don't believe you have to use poppers to belong to the poppers brotherhood. You can still join if you enjoy watching people use poppers or like to encourage people to use poppers. Ultimately, this is one way to show that you are not alone.
The Worldwide Hit 2020
Popperbators, bottle lovers, beginners or novice, you are all invited to share your poppers hit on Twitter this Sunday, April 5, 2020 at 2pm New York City time, 7pm in London. Well, it's the perfect time to have a drink. But after all, feel free to share your worldwide hit with us at any other time of the day. Be there to celebrate International Poppers Day #2 from home and together. We expect you to tweet the hashtag #InternationalPoppersDay!
With this opportunity Poppers Aromas is planning a huge surprise to celebrate this great day of poppers. We won't tell you any more. Stay tuned!