Straight, gay, threesome enthusiast, solo masturbation amateur, you won't be surprised to learn that there are several ways to make love. However anal sex is badly considered by some couple and seen as taboo! Ladies and gentlemen, this practice is yet the key to a fulfilled sexuality. Each one adds the spice that will make penetration more enjoyable whether you choose sex toys, accessories or poppers for anal. But know that all types of sexualities are concerned by anal sex.
Poppers for anal sex
Everywhere in the world, buying and using poppers is more and more fashionable. This product with miraculous virtues, which was originally designed to improve our health, increases sexual pleasure tenfold and its use arouses your libido. Poppers are made from amyl, pentyl, propyl nitrites or a mixture of them. And there's a whole range of options on Poppers Aromas. You'll discover over 90 references available in bottles of 10ml or 30ml. Prices start from €3.90 for quality poppers 100% made in France.
Poppers can become your best friend for anal. This product is a vasodilator that helps stimulate partners but above all, boosts pleasure. For the most sensitive ones, poppers can also help decrease the pain that goes with this practice during penetration or when you deal with a big size. By helping with the dilation of the anus, poppers make anal penetration easier even if your partner's penis is rather big. Enhance the pleasure and enjoy the sensations caused by your stimulating liquid. Indeed, poppers have beneficial effects on the body.

What are the effects of poppers?
For men, poppers improve their blood flow and thus give stronger erections. For their partners, poppers help relax their muscles thus their sphincter. Poppers used to be viewed as toxic and addictive substances, drugs back in the 80s because they were associated to the gay community which was still frowned upon at that time. Yet, homosexuals are pioneers, they were the first to enjoy the benefits of poppers on sex. These naughty gay boys knew what they were doing!
Men are indeed more prone to enjoy anal penetration since they're lucky enough to have a P spot, also known as the Prostatic point. This type of sexual intercourse can give them prostatic orgasms. Using poppers allows you to relax and have a better dilation of your muscles. The effects of poppers recreational but are specifically designed to increase your chances of reaching climax. People also like using sex stimulants to improve their love life. Now the choice of the position is up to you!
Taking poppers during anal sex?
When you do anal sex, you'd better enjoy it with a bottle of powerful amyl nitrite liquid poppers. It's indeed the type of formula which has the best aphrodisiac effects. They'll increase the intensity of your orgasm and will make you last longer too, by increasing your heart rate and blood pressure. Live a new experience, explore uncharted lands and awaken your wild side. Make love while enjoying absolute comfort thanks to poppers!
You may miss your real erotic and sexual potential if you don't try poppers. Your aphrodisiac juice could be the right solution to get away from your sexual routine and possibly strengthen the complicity within your couple. If you're single, a big rush of poppers can also give you new sensations if you try anal sex with a sex toy, a plug or an XL dildo.

What poppers for anal sex?
If you find it hard to make your choice, Poppers Aromas has selected for you some bottles that could transcend you.
Poppers for anal and fisting
Among the different existing anal experiences, you may enjoy fist fucking. This extremely enjoyable sexual practice when done in the right way requires a powerful stimulant for dilation.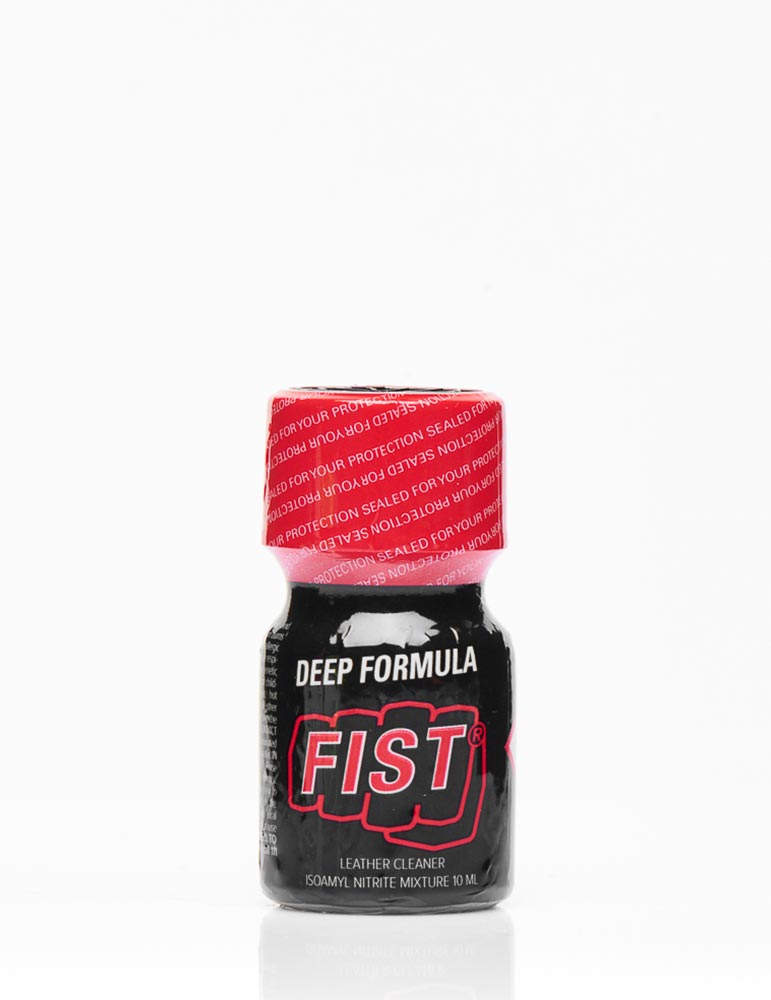 Fist Deep
For example, the Fist Deep poppers made from amyl nitrite has aphrodisiac properties. Compared to other amyl poppers, the duration of pleasure is longer with a fast rise of desire at the beginning. This type of anal poppers is very powerful and suits perfectly the experienced users as well as the thrill-seekers. This kind of poppers is affordable and has a strong intensity, which will make you uninhibited and with your clothes off in record time.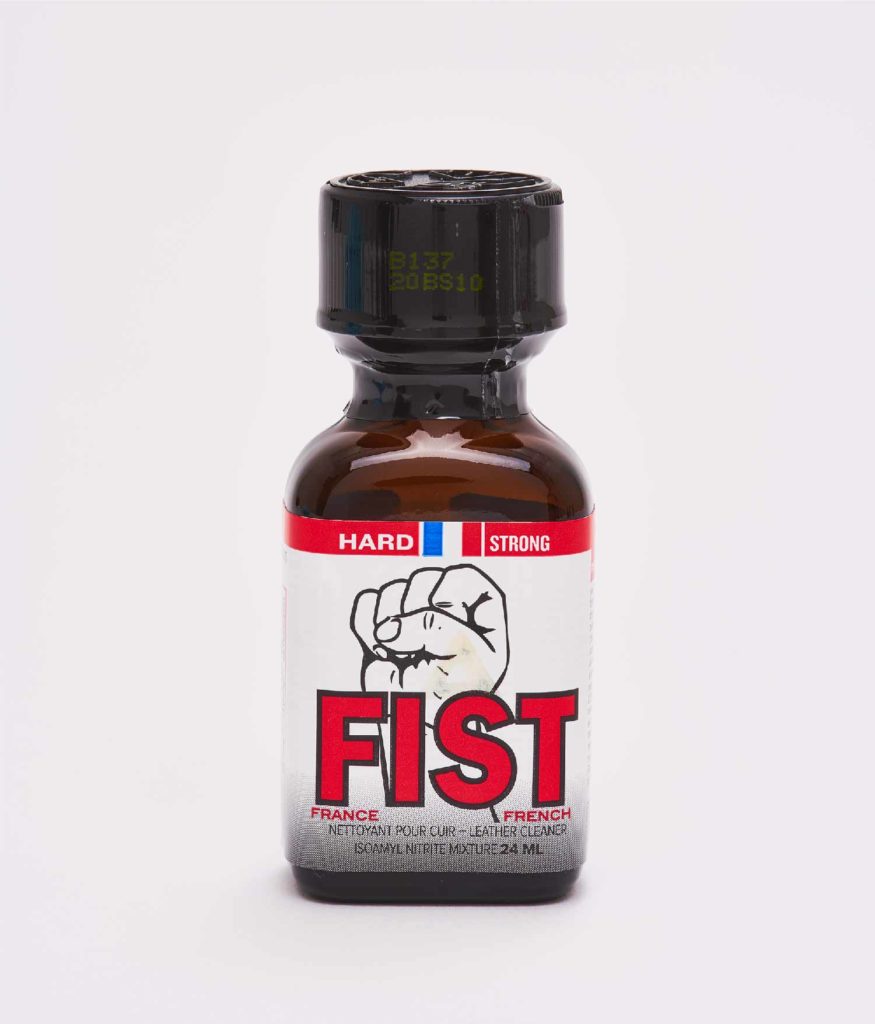 Fist Hard
Another bottle of that kind could appeal to you: Fist Hard poppers is 100% French and available in bottles of 10ml or 24ml. It contains amyl nitrite. It's the latest one in our collection but also the most powerful compared to classic versions. If you want to change from what you usually take, you need to try this great brand. Fist Hard helps you relax your orifices and soft muscles and exhales a delicate aroma that is purely aphrodisiac.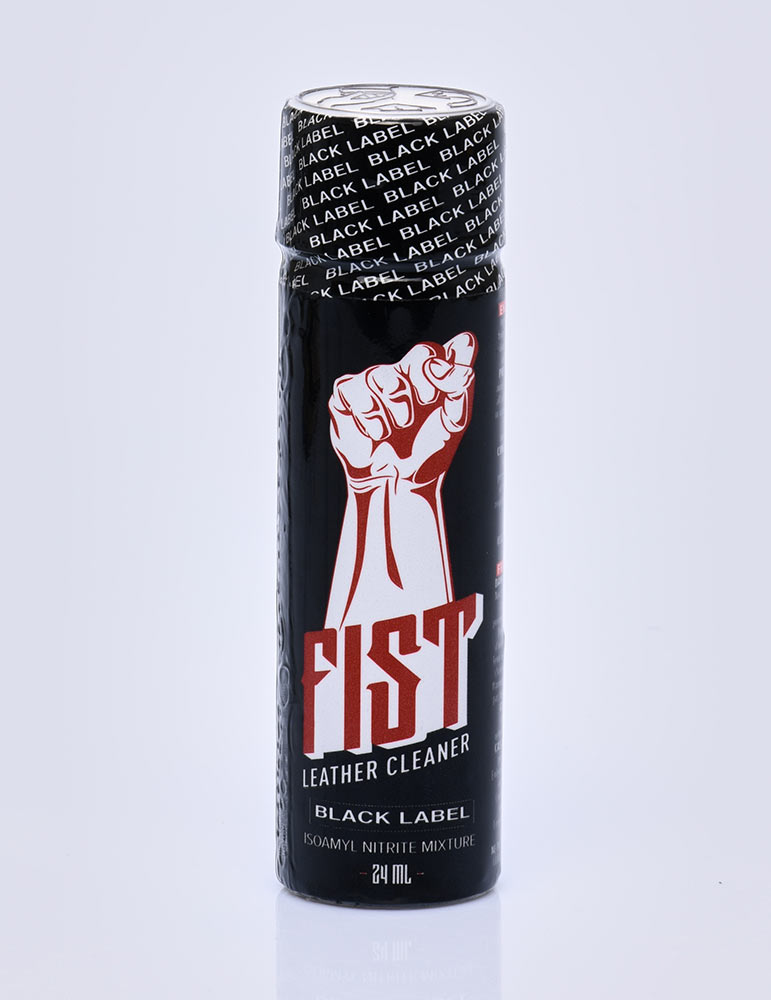 Fist Black Label
There's also Fist Black Label poppers (with amyl nitrite) available in larger quantities since it's a bottle of 24ml. Being also made from amyl, you'll find these ultra-powerful poppers in bigger bottles. You'll feel the effects of poppers at the first hit with a progressive and stable rush that lasts a few minutes. The duration can vary according to how long you're exposed but also the way you use them.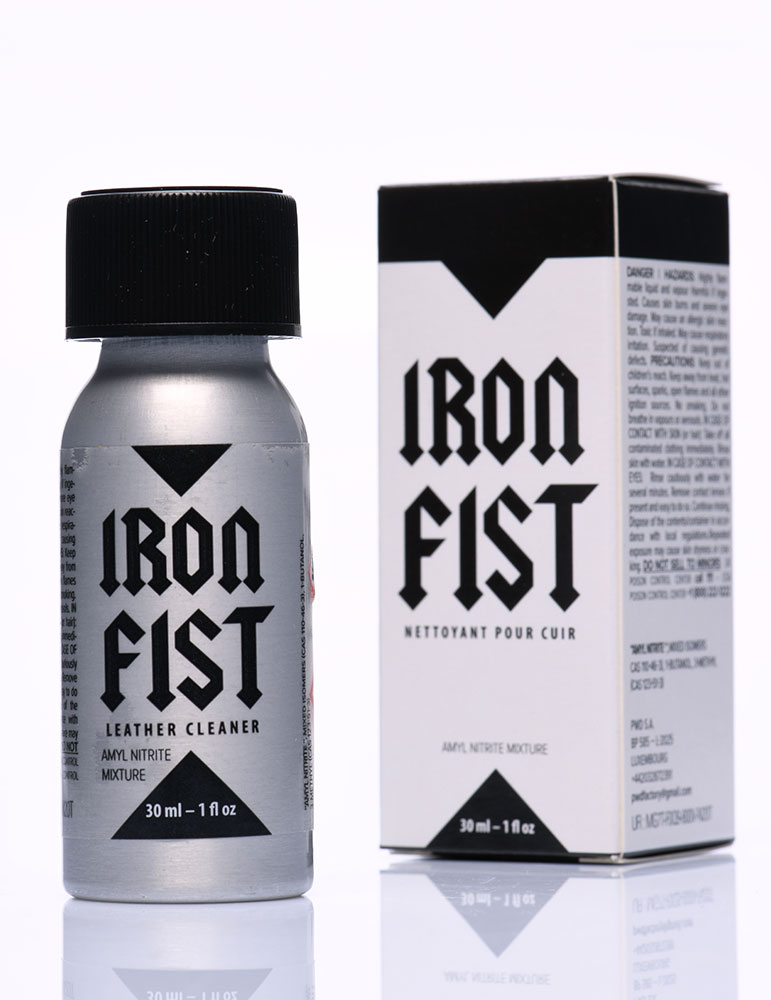 Iron Fist
We can also mention Iron Fist amyl poppers which is the ultimate underground poppers. It's also a vasodilator that best suits the most experienced ones. Still containing amyl nitrite, this type of poppers will relax your muscles progressively. In addition to painless anal penetration, Iron Fist allows you to perfectly insert sex toys as XL dildos. This kind of poppers is contained in unbreakable aluminium bottles!
Faust
Last but not least, there's Faust poppers which is a vasodilator from Germany and everybody knows the reputation of excellence of German quality. Its intensity level is 3 out of 5. By the way, there's a pack of Faust poppers including a batch of 3 to 5 small bottles of 10ml. If you're looking for a hard effect, Faust is a safe bet, this poppers for anal should suit you. This stimulant is highly recommended according to the customers' feedback we've had.
What is the best anal lube?
Lubes are generally very useful to make sexual intercourse easier. They're recommended especially when there hasn't been foreplay before. Couples often use their saliva, which is a natural lubricant! But be careful, just like water, saliva often dries too quickly, thus making the skin sticky, which isn't really glamorous in the long term you see. So why not use a lube that's made for it?
You risk missing ultimate pleasure if you don't invest in your sexual well-being. Lubes are essential while having sex to avoid any unpleasant sensations caused by the friction of condoms. When there's no lube, sex tends to become less intense and nobody wants to shorten this moment of shared pleasure, do they? Anal or vaginal stimulation will be more enjoyable with lube.
For anal sex in particular, whether you wear a condom or not, with dildos or any other sex toys, lubes are essential. This is because the anal zone is the part of the body that doesn't secrete any natural lubrication. By the way, the use of an anaesthetising lube for anal sex could be useful. If you also need a boost, try Bois Bandé, an aphrodisiac sexual stimulant food supplement.
Now that you know all our secrets to increase your anal pleasure, what are you waiting for? Put on a sexy outfit and be naughty!