As warmer days were approaching and your hormones getting hotter, bang! Everybody got stopped by this bloody virus! Excuse my French but this article could be a bit violent. I'm just getting mental!!! No flirt, no one-night stand, no sex pals in sight. And this is not due only to the absence of Cupid but to this pandemic coming straight from China. Sex and coronavirus don't go well together. So what can we do during isolation?

Fancy going out for a quickie?
You might be teleworking or on holiday and have too much time to kill. You feel like going out but you have to act responsibly. Well, all this is getting stressful and you need to release the pressure, don't you?
Feel like raiding an ass? But can we make love during this pandemic? From Canada to Japan and the UK, many journalists have asked this question about sex and coronavirus. Are they compatible? Since the period of isolation has started, the only instruction that is clear is STAY AT HOME! So having sex with an unknown person is forbidden though it's when the fruit is forbidden that it looks more appetizing. You have to resist.
Let's bear in mind that at this very moment, coronavirus has hit 157 countries out of a total 198 and there are over 200,000 cases including 8,700 dead people. The Italians have seen the number of casualties increase exponentially every day. However, this sanitary war can be soft at home. It's up to you to make the most of it.
We all know that this unprecedented situation is tough to manage but we're not forgetting you. Poppers Aromas wishes to take care of you and your loved ones. You have our full support. But please, STAY AT HOME. For information on the status of the virus in the UK, visit the government website.
What sexual abstinence does to you.
Does coronavirus look like a turn-off? No, because the WHO doesn't say that it is an STD. No because the sales of sextoys are soaring. No because a few days before isolation, the number of searches on Pornhub concerning the word coronavirus has literally skyrocketed. Saliva is a factor of infection though. So it's a turn-off as making love without kissing, salivating or even spluttering on this charming stranger is absolutely impossible.
Now that sexual arousal has fallen down, we're all at home feeling like virgins. We all have a few wanks but after 3 or 4 times, this activity loses its charm. What about human warmth? The lack of sex is getting more insistent even though yo're not obsessed with this activity. Good sex is vital.
Sex enables to secrete hormones as ocytocine, endorphine – a kind of natural morphine released by rhe body. As you may have guessed, this allows you not to feel blue. And just because we don't want to see you totally depressed after 15 days of isolation , Poppers Aromas suggests things that will prove more fun than just a little wank.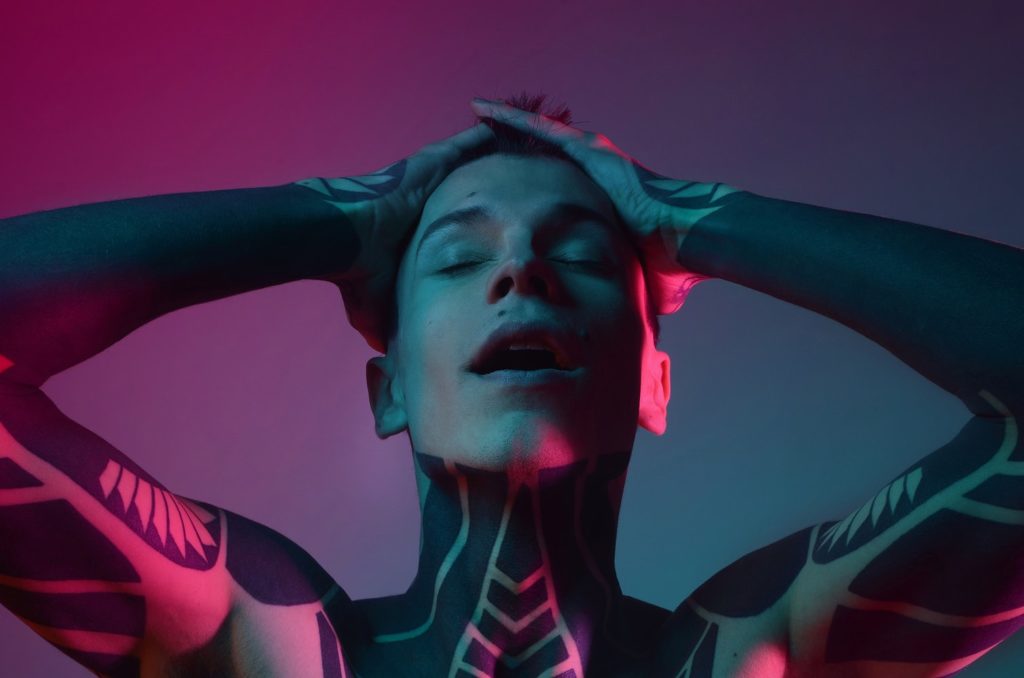 Popperbate
Today we suggest you rediscover self-masturbation that you may want to combine with self penetration after you have fully understood what popperbate is.
Popperbate is just sex, sport, dopamine and poppers, i.e everything you need to feel better in these times of isolation. It's good for your health and to boost your morale. Popperbate will allow you to discover new sexual sensations thanks to the effects of poppers.
As poppers are aphrodisiac, they will make you feel more relaxed after inhaling them 3 or 3 times. All your different muscles will dilate to make any anal or vaginal penatration easier. Poppers also make your erection last longer and make your penis harder thanks to an increase in sexual arousal and the excitement they give. In other words, you'll be more performant for your new sexual feats.
Popperbator Training or Popperbating
You can choose between 2 types of popperbate. The first one is popperbator training or popperbating recommended for the poppers enthusiasts. It is the topnotch version of popperbator. You need to have long hits, which means long inhalations.
Videos are more sought-after and more sophisticated in terms of aesthetics. They're made of video edits coming from true porn films and editing according to common themes. They range from scenes with males with sweating muscles to weaklings, or even orgies between males with massive huge brown, ebony or white cocks. You'll find unlimited versions.
These videos are often combined with electro music that gives rhythm to your wank session and in the meantime, you have to follow instructions on your screen. They will tell you when and how many hits you must take. A voice-over with an electric but sexy tone can be added to allow you to focus on the images. Once the video is over , you may also feel like blowing the ass of a sexbot to pieces.
Such popperbating videos often last long , around an hour. This is ideal when you have time to lose and pleasure to take, especially in times of isolation.
Popperbate
This is the beginner's level with classic popperbate videos. In these vids, the one who made the video is often the only actor. He films himself having a wank and teaches the art of taking hits while wanking. This is the reason why they're called the "popperbate trainers". Here again, you'll find a wide range of videos: masturbation, sodomy, fisting, traveling, anything you want.
The style is plainer as you may have understood. A man is wanking on his own and inhaling poppers while watching a porn. No music but, very often, you can hear an actor moaning -like you are – in the background. This way, you don't feel alone any longer. You can see onscreen instruction telling to "Hit again" or "Cum now".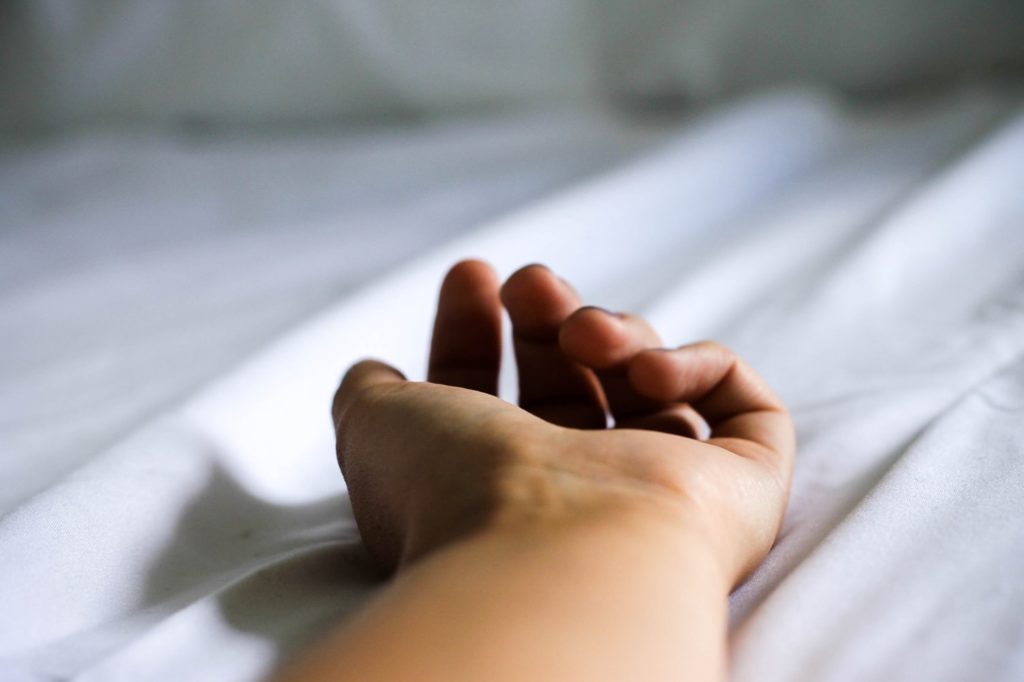 To recap
To sum up, this a wank session on your own or with others while watching a porn film with a good bottle of poppers. But given the current circumstances, let's show solidarity and be hedonistic. No pain and only pleasure to experience while having a good wank at home and preferably on your own.
Popperbate is a king of interactive gay porn in which you are the actor and alos the viewer. These videos can last from 5 mn to one hour for the toughest ones. It's a sort of tutorial or coaching video to reach cloud nine with poppers and your own hand(s). You will find some videos on Xtub, Tumblr, Twitter or even Pornhub, which offers a free subscription to the Pornhub Premium version for the French because of the pandemic. The magic words to find these vids are "popperbator", "popperbating" or "popperbator training". Yes indeed, "training" because some popperbate sessions will wear you out.
You will enjoy the effects of poppers. As you're alone, no need for you to convince anybody to follow you into this sexual adventure. Nobody to answer you: "well…er…maybe". Indulge yourself! Enjoy your fantasies openly with the poppers of your choosing. Pornhub excepted, other porn websites propose free adult material such as Marc Dorcel or Jacquie & Michel.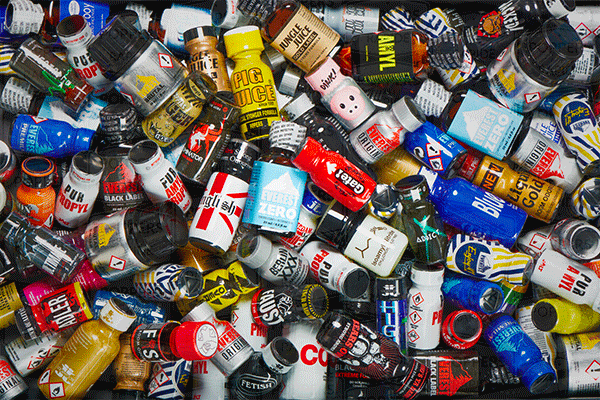 Which poppers should I choose?
Any type of poppers will do. What matters is the right choice to experience the desired effects for your popperbate session. Each of them has different stimulating powers and thus will give you different sensations.
You will find over 100 references of poppers on Poppers Aromas, including the best brands in the world at the best prices. Whether in batches or by the piece, in special packs for bears or twinks, you have the possibility to discover extra strong poppers here.
To avoid spreading the virus and come to terms with this sanitary war, you will only be delivered to your home. Isn't that fantastic? No need to move from your couch.
Here are some interesting products.
For fisting: Fist Hard, Fist, Iron Fist
For anal sex: Everest Black Label 24ml, Bear, Bears Own, IsoAmyl Nitrite
For masturbation: Amsterdam original, 24ml Jungle Juice Platinum, 24ml Everest Zero, Lockerroom, Fetish
For long sessions: Everest Premium Poppers, Amyl, Everest Poppers Titanium, 24ml Jungle Juice Black Label
"Are you ready to cum ?" The wank marathon has just started. Which one of you will be the last to come? If you're a tough guy, try the wank triathlon. Use three different types of poppers during the same session of popperbate. #stayhomechallenge