What is popperbate? It's the fact of using poppers during an intense wank. In other words, popperbate is a kind of gay interactive porno.You're not only a viewer but also an actor.
3,2,1…HIT!
Popperbate has been a popular practise for many years and it's coming back to fill our newsfeed.
These web tutorials lasting from 5 minutes to an hour can be watched on porn sites as Xtub, Pornhub, Tumblr or even on Twitter and are known as Popperbate or Popper Bator Training.
Countless tweets whose content is for subscribers only are posted every day. The principle is simple: instructions are posted at the same speed as pictures. They tell you when to take some poppers and especially how long, like instructions you have to follow.
"Hit, hold, release"
The purpose of this kind of porn is to help us fully enjoy the effects of poppers and thus reach Nirvana alone or with other people. You're not only a spectator of our porn and fantasies but you become an active participant.
Most videos and editing are made by amateur directors. Some people, who are fed up with the content available for their popperbate time, have taken to the production of porn on their own – they are called popperbate instructors. Their videos are classified bu themes: masturbation, sodomy, dildo, anal, fist….As in any other porn, they range from beginners (short hits) to advanced (long hits). A hit is the inhalation of poppers.
There's a countdown "3,2,1, hit!" and then new instructions appear: "hold your breath" " exhale", "wank your strong cock!". Indeed, all is said: the duration of the hit, the moment when you must exhale and what gestures to do.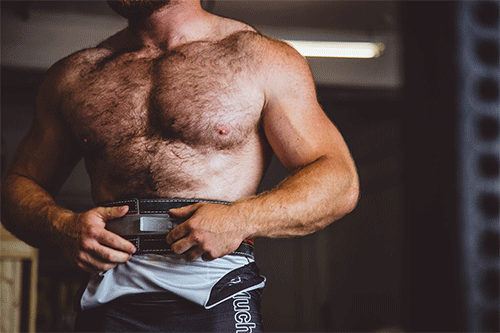 Rather Popperbate or Popper Bator Training?
There are two types of contents in this porn trend, popperbate and popper bator training or popperbating. The first one is rather basic and classic in its performance while the second is more artistic and with greater sensations.
Popperbate
Some short wen videos range from 5 to 15 minutes. Usually a man masturbates alone while using poppers or even while watching a porn. Others indulge in pleasure in silence and the only sound you can hear is their breathing and coming. Instructions appear on the screen and you just have to follow them. For example, you sniff poppers when you're told to and you imitate the actor to experience a popperbate time similar to his.
"Ready for a hit?" Sniff with me.
When you key in popperbator training or popperbating on Twitter, you'll come across video tweets as we like: longer and more trashy from 15 mn to one hour of pleasure, intense emotions and thrills to make you come 4 times. This time, these video edits – i.e. the assembly of sex scenes and porn videos with many muscular athletes in action in an electric musical atmosphere.
Music follows the sexual tension and gives rhythm to our popperbate party as the images are winding on. For example, when music accelerates when you see images of virile orgies, enough to make you want to wank faster and stronger. Sometimes a voice-over with a robotic accent and obscene comments will accompany you in this intimate adventure. We then start a sort of conversation with it.
Who is Popperbate for?
Popperbate is certainly suitable to satisfy any fantasy with so many different topics and targets mainly gay poppers users but we have noticed that some married straight males with a preference for cocks also enjoy this type of fantasy.
The popperbate training sessions seem to be liked by females too. They're indeed less numerous than for males but you can find such forums where women share their experience. They feel fully responsible for this practice allowing them to satisfy their «more salacious desires» with poppers for ladies only.
Whether you're alone or with other people, popperbate is a must but we advise you to test it alone or with only another person for the first time to make sure you familiarize yourself with the principle: sniffing and wanking at the same time.
Our experience
I decided to experiment popperbating to share my point of view in an objective way.
"Get your poppers ready"
I first started with a soft popperbate video. Sometimes some instructions in white letters. Instructions in white letters appear in the top left-hand corner, sometimes in full page, stable or moving. This sentence is displayed over the screen: You're a faggot: hit during 4 seconds crescendo, which I do immediately. I feel poppers intoxicating my head. The video continues, I see this handsome male rubbing his cock and coming. I'm started to feel aroused.
New instruction : "Hit it again, both sides". Then, surprise! A nice encouraging sentence appear: "enjoy that stroke", "You as hard as me?"
Oh yes indeed! My cock is really hard and my body is shivering with arousal.New instruction but a different one this time: "Squeez out some pre-cum". The film-maker orders me to taste the drop of sperm coming at the tip of my dick. Strange but ok, I play along. "Your pork sperm tastes good?"
Then the further we go, the more arousing it becomes and the bloke on screen is coming harder and harder at the same time as me. What is true is the feeling that the one who gives the orders is close to you, even with you. He orders and applies his orders, he's our guide down to the last detail. You're the spectator as well as the actor. You follow your own desires and the film-maker's too. You'll have to obey him till the last hit and come at the same time as him. For the greediest ones, there's often a bonus at the end of the video and since I'm sexually greedy, I continued watching. This part was much more intense like a sprint at the end of a marathon.
"Ready for some fucking?"
And here we go for a second round in te world of extreme. Poppers bator training is a combination of scenes and videos edited with catchy electro music.
The countdown starts: 3,2,1 Hit ! This time I must start with a seven-second hit and not a four-second one as for the popperbate. This bodes well for what is coming next. The music increases in intensity and the image remains still and when the drop comes the image changes and I can stop inhaling my poppers.
It's at this very moment that many hot images pass before my eyes. Some males are giving heads galore in varied places such as airports, offices, swimming pools, discos or at home.
"10 second-hit. After the usual three-second countdown and followed by harder images, you can see more and more males in action doing anilinguses or in huge orgies with so many handsome stallions that you can't say how many you see banging in the bed.
"Ready for some fucking?" "Let's get it then…" "But first, get ready to hit in 3,2,1. It's the seventh minute of the video and a new hit s imposed just a minute later, then after two more minutes and then another hit the minute after. As you've understood it, time is getting shorter. "You're ready to cum ?!'
I must inhale more poppers in shorter periods, which leaves me less time to wank. This time, you don't follow our desires but you follow orders by copying the gestures, full stop. The end is such an explosion that I can't describe the sensations. I highly recommend you to live this experience at least once in your lifetime.
To be done responsibly of course. We remind you can only take four hits in a row to avoid headaches or burns in the act.
The result: Poppers bator training is incredible for its intensity and the pictures that are 10 times more stimulating. However popperbate allows you to follow your own desire. The only trouble is that there are videos in English only.
What motivates the participants.
As for classic porn, we like popperbate depending on the script and type of porn. This practice is perfect for long sex sessions because poppers help you to improve our endurance for longer sensations and to make you come much later.
Some users love the idea of losing control, to be ordered what to do, which allows them to clear their mind. Others like the principle of popperbate but don't play by the rules as they sniff when they want and come at the moment they believe is ideal for them.
Some say that you have to inhale too much, open the bottle, inhale several times, hold your breath and finally exhale. And then you need to do it again when the images pass on so you don't have time to do what you are here for: to spoil yourself.
Others feel as if the instructor was present and as he knows the effects, he plays with them to make us come or on the contrary make the arousal last longer. You submit to the instructions, then you have a break to masturbate and stimulate your erogenous zone. Desire increases step by step even if it's frustrating at the beginning.
Other 2,0 users are real fans of the robotic voice that makes them want to get it on with a sex-bot. The sportiest users, who are exhausted after a long session of popperbate, advise to take time to rest.
And what about the role of poppers?
As usual, poppers permit to be fully immersed in the porn video , the sensations of desire and the feeling of being invaded by the pleasure of fucking. The aphrodisiac effects are felt very strongly but be careful as the instructor will push you to use a lot of poppers in very little time.
Reminder: the recommended number of inhalations is 4 in a row (two for each nostril) to avoid any health risk. To learn more about precautions to take with poppers: read our articles on health and poppers.
Conclusion: Popperbate is a must to wank yourself
I didn't have the chance to come across series of extra long popperbating training sessions but I won't stop. I realised that this experience was a way of doing a recap of this intense sexual practice but you have to do it responsibly. Indeed popperbator training can be dangerous if you take hits at short and regular intervals.
Still, I hope that this article will make want to try this practice or to delve into it because popperbate is a real must in self-masturbation. We do advise you to do it responsibly of course.
What type of poppers for a popperbate session?
Depending on the category that you like, some poppers will be more or less adapted.
Add spice to your popperbate sessions.
If you like sextoys like masturbating sleeves, dildos, plugs or prostate massagers, then popperbate will do the job.
You ready to cum now?