When you like sniffing poppers, you end up treating poppers like a vintage wine. You just want to make the right choice when it comes to choosing a new variety of poppers. So you will tend to look at the price, the effects, the properties, the alcohol level… Yet you can easily get lost in this jungle of juices while you're browsing online. And we know what we're talking about.
Everyday we select the best poppers in the world and today we have decided to share with you everything we know about this topic to make sure you will make the right choice and know which product is for you…
Whether you're an absolute beginner or a regular user, here's our advice….
Let's get back into the swing
Poppers appeared in 1844 when a French Chemist – Antoine-Jérôme BALARD – invented this liquid. Its name comes after the « pop » sound it makes when you opened the glass vials that contained the substance. Surprisingly, poppers were known as a medicine at the very beginning.
Made from alkyl nitrite, the substance was synthetised and we have now four different types of nitrites: amyl, propyl, pentyl and butyl ( the latter being not authorized for sale and consumption in France and in the EU) Each nitrite has a different effect on its user.
You probably know that poppers aren't medicines anymore but that they're now used for their sexual stimulation and their euphoric effects.
But how to use the right poppers for you? It all depends on your using habits, the effects you want and the sexual experience you want to live. This article will be the opportunity for you to make the right choice for your future purchase.
If you're a beginner…
Dear beginner, if you're starting using the glass bottle, our advice for you is to start with poppers made from propyl nitrite.
Dating from the 80s, this type of poppers has been very popular since then. 80% of poppers authorized for sale are made from propyl nitrite.Their light aroma will give you a soft effect with a fast high. You will feel light hot flushes through your body. Poppers from propyl nitrite have good euphoric effects. If you like the product for a good laugh then you will like it as a sexual stimulant.
Poppers from propyl nitrite on sale on Poppers Aromas: Poppers Jungle Juice Platinum, Everest Enjoy it!, Trip, Juice Zero, Sexlight…
However, if you don't find this kind of poppers powerful enough, you should try poppers from pentyl nitrite or even try a mixture of propyl and pentyl nitrites to live a more intense experience.
The mixture of pentyl and propyl nitrites
For fun or for sex, propyl and pentyl nitrites are a perfect combination. Pentyl will boost the effects of propyl and allows a better conservation. This combo will give you the most immediate effects. Propyl will make the smell of pentyl less strong, which will allow you to sniff smoothly.
If you're a thrill seeker…
Then go on a different journey and try poppers from pentyl nitrite. This type is for the regular users and its strength of character will give you stronger sensations for a more intense sensorial experience.
Its nickname is the « strong poppers » as it as useful in a party as in bed. Its muscular aroma will give immediate and long-lasting effects.
Poppers made from pentyl often have a pellet or a mega pellet in their bottles and this protecting ball will keep the aroma intact as it eliminates the humidity from inside the bottle. Besides this formula evaporates less fast which means optimal preservation guaranteed.
Poppers from pentyl nitrite on sale on Poppers Aromas: Everest Original small poppers, Jungle Juice Gold Label, Jungle Juice black Label, Fetish, Gold, Jungle Juice
If your experience with pentyl nitrite hasn't satisfied your needs, then you have the ultimate step : poppers made from amyl nitrite.
And what about sex?
Notice to all the advanced users : because you have a regular use of poppers, we recommend you the first and strongest of all vasodilators. . Poppers made from amyl nitrite are number one as they're the favorite ones of the poppers society and the ones whose consumption is the highest. And it was also the first type of nitrite to be synthetised in 1844 by the French chemist Antoine-Jérôme Balard, the inventor of poppers.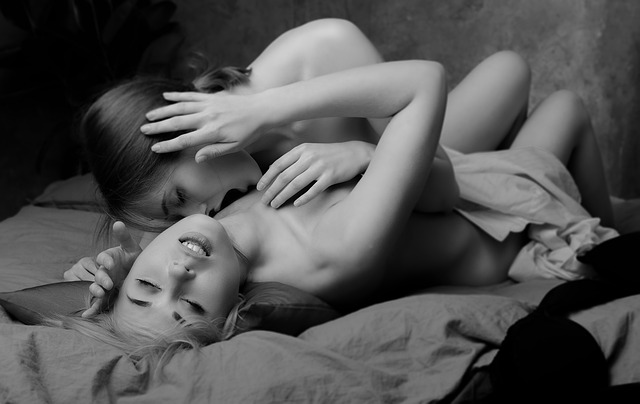 This product has an unparalleled aphrodisiac power. Its powerful aroma will give you a harder erection that will last longer than ever. Having sex will be more thrilling and orgasmic. In other words, the quality of your sexual performance will be highly increased. Your anal muscles will be more relaxed for a smoother penetration and the high will be progressive for long lasting effects.
Its use is compatible with any type of sexual activity. For sensual or wild sex or even both, the effects of amyl nitrite will satisfy all your needs.
Poppers from amyl nitrite on sale on Poppers Aromas: Everest Premium, Gate, Pig Juice, Pig Black…
To enjoy all the aphrodisiac effects of poppers from amyl nitrite, you should try the strongest poppers in the world: Everest Premium. Poppers made from 95% pure amyl for an unbelievable sensorial experience. Be careful: you won't believe what you see! Everest Premium is already a hit in France and overseas.
Besides if you like poppers made from amyl you can still try other types of poppers combining propyl and amyl nitrites for higher effects.
Mixture of amyl and propyl nitrites
This mixture is perfect for hot sex sessions. Propyl nitrite will increase the sensations you have while touching your partner or being touched and amyl will give you a longer lasting erection and unequalled orgasms. Savour intense pleasure thanks to the power of amyl and the softness of propyl.
But wait! What we mean is…
Each to his/her own when it comes to your consumption, your use and the effect you seek, the knowledge we have about poppers has to be moderate. If you like poppers from pentyl for their aphrodisiac properties you may not enjoy their euphoric ones. On the contrary, a certain type of nitrite may make you laugh but not satisfy your sexual appetite. All this can vary from the type of poppers you choose.
Consequently some of you won't share our point of view because each one has their way of using poppers. What really matters is that you enjoy poppers at the right price !